Do you dream about living in a tiny house? You can build your own, buy a tiny house kit or an entire turnkey tiny home for sale. Check out or top posts. ontiny house living!
Turnkey Tiny Homes for Sale
Want to live in a prebuilt tiny house? Here are our top places to find tiny homes for sale. You might just fall in love.
---
---
Grab my FREE Downsizing Checklist!
Need help downsizing? Grab my FREE Downsizing Checklist to start going through your house room by room.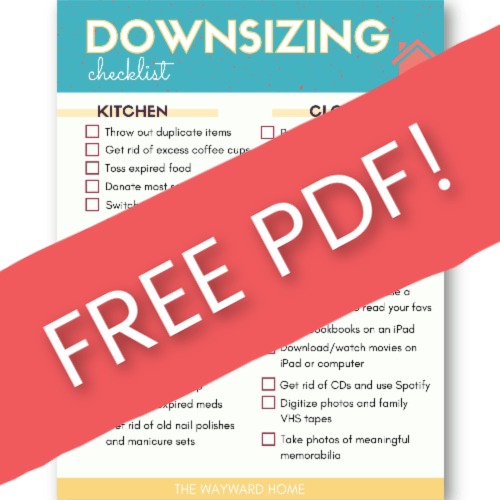 Building Your Own Tiny House
Building your own tiny house is a rewarding experience. You'll end up with just the tiny house you want. However, building your own home can be a challenging experience. We hope these posts help!
---
---
Tiny House Gear & Accessories!